World's Largest Photo Editing Company
Photo editing company provides photo editing and photo retouching services. We offer services in product photo editing, jewelry photo editing, real estate photo editing,  clipping path and background removal. Our company can give you solutions for your business online in e-commerce or social media by providing high quality images. We provide different services for products, jewelry, wedding, real estate or personal images. Furthermore, we partnered with companies and professional photographers around the world and constantly improving our customer service by providing solutions to our clients.
Getting started is easy, simply send us raw images along with instructions and we will edit them for free. Pricing may vary depending on the size, resolution and time it takes to edit images.
Photo Retouching Services
Creating a perfect photo requires human skills to enhance the overall quality of the image. The process of retouching an image is time consuming because of the attention to detail it requires. Anyone can retouch and image but not all can naturally retouch a photo. First, you have to have the skill to understand the necessary tools in retouching a photo. Second, you need to have the experience to execute how to retouch. Third, you need to have time to edit hundreds of images in a given time. Lastly, the ability to deliver your retouched photos.
In conclusion, finding a photo retouching companies online can be challenging. You will need to check on the experience, scalability and quality of the service. Moreover, photo editing company is one of the most trusted photo editing companies online that you can trust. Lastly, apart from the years of experience our services are flexible to your needs.
Prices
The cost of having your images edited ranges from $ .60 cents to $ 10 depending on the type of editing. These images are graded by difficulty and amount of time needed to finish.  To better get the idea of the prices, send us a sample image for us to give you a quotation.
Partnerships
We provide special volume prices for long term clients. The prices are different from our regular rates since there are requirements needed in order to partner with us. Send us a message to know more about our partnership program.
Food Photography Editing
Deliver high quality food photographs.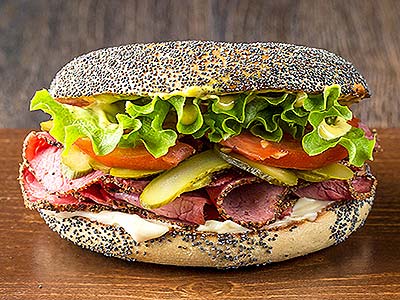 Jewelry Photo Editing
Create stunning jewelry product images.
Real Estate Editing
Sell your properties faster.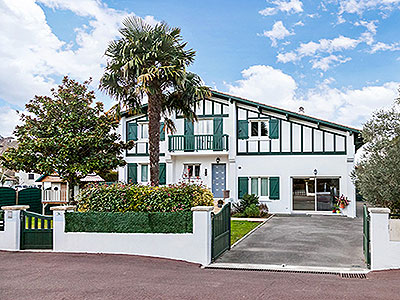 Amazon Photo Retouching
Boost your e-commerce online.
High-End Retouching
High quality photo retouching service.
How our Service Works?
Send us a RAW image of your file (JPG, PSD, TIFF, CR2, DNG) format of any kind. We can convert them for you.
Read your instructions and execute retouching of your photos.
Get a price quotation and finish product from us.
Once approved you can send your first project.
Frequently Asked Questions
What is your turn around time in photo editing?
The turn around in photo editing is 4 – 24 hours depending on the volume and difficulty of your images. You can also setup your own turn around time by applying in our partnership program. Becoming our partner gives you a fix delivery time on your images and you can also request for rush editing.
How much is the cost for photo editing and photo retouching?
The cost of editing or retouching a photo is $ .50 cents to $ 5 up. It depends on the difficulty which is associated with the time spent in editing your images. Clients who have daily or weekly images may avail special rate discounts. All customers however will have to send a raw image to get a quotation.
Where do I Get Started?
Simply click on this link Trial Photo Editing and upload your raw images. For example, once we receive your images we will send a confirmation email. After that we can then provide you a quotation and ask for approval.
Photo Editing Company Near You
If you are looking for a photo editing company near you, we  are here to serve. We are open in usa, australia, japan, france, germany, uk, dubai, norway and many more. Moreover, discover how our services can help you grow your business online.
Hire a Photo Editor
Hiring a photo editor saves you a lot of time and cost in house. Moreover, our photo editors can professionally follow or customize your needs. Furthermore, you can hire a dedicated photo editor to help you with your graphics.
Excellent company to work with
We have been using them for five years now and always receive images in a timely manner and the quality is exceptional. We always recommend them to anyone looking for photo editors.
Excellent Customer Service
I have worked with this company on two projects so far and have been impressed by the quality of their work and especially their customer service. The staff are extremely helpful and professional. I was kept updated regularly on the progress of our project and was satisfied with the time frame in which it was completed.
Amazing company to work with
I have been working with this Company for over a year now, in the beginning it was hard to explain what the End Product should look like, but now the job is very good all the time. There are always room for improvement but that is an ongoing progress from both sides.
Great work!
Always kind and professional, it's absolutely worthy to evaluate them.
After months spent retouching pictures, removing backgrounds and adjusting colors I met this company.
That changed my life and now I can focus on other parts of my business!
Effective and efficient
By far the best service level ever had.
I have used their service off and on …
I have used their service off and on since 2012 and have found it easy, pleasant and fast. I have and will continue to recommend their service
Have used a few times now
Have used a few times now – always courteous, speedy, and most important of all they do a great job for what we need
Fast Reliable Services
Very prompt and easy to deal with. Photos are spot on! Affordable.
Great company to work with!
We've used their services for several years and have always been pleased with their work. Timely, good communication, reasonable prices, great work!
Excellent company to work with
Excellent company to work with. We have been using them for five years now and always receive images in a timely manner and the quality is exceptional. We always recommend them to anyone looking for photo editors.
September 6, 2021
Photo editing is the process of altering an image, including retouching, enhancing, and even making…
September 6, 2021
Weddings are stressful and challenging to shoot most of the time. You're responsible for capturing…
September 6, 2021
As we are living in a digital era, product photography is essential for businesses. It…